Wisconsin Radon Mitigation Systems
Milwaukee Radon Testing and Mitigation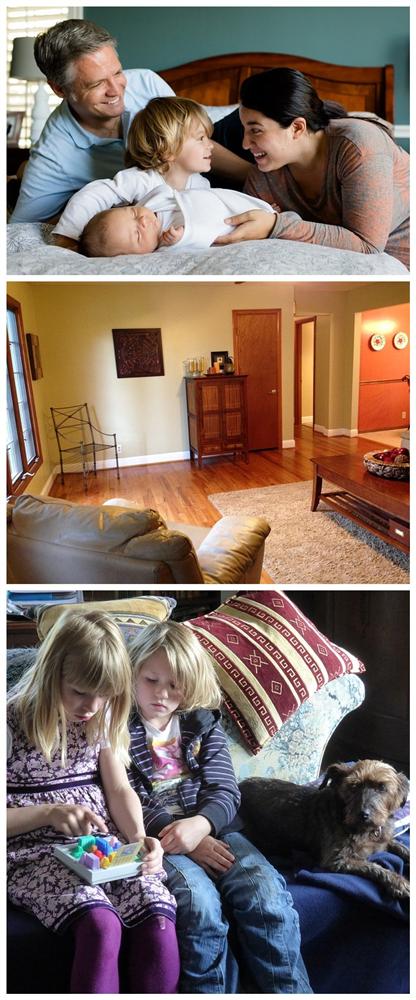 Once you discover you have radon levels exceeding the EPA action level of 4 picocuries per Liter (4.0 pCi/L), you might think you've lived with it for this long, so how much could a little longer hurt? You might also sleep under an X-ray and microwave your food with the door open.
Throughout Wisconsin, homeowners, realtors, builders, and municipalities are promoting the implementation of testing protocols and reduction of radon levels in residences and businesses by establishing guidelines and regulations.
Radon is radioactive. The dangers of radon exposure are irrefutable, even if they do take time to develop. You might not smell it or taste it, and Rn gas is not an irritant or allergen, so there are no immediately detectable symptoms, but exposure to elevated levels of radon is damaging your body.
The EPA and Surgeon General's office estimate more than 20,000 Americans die every year from lung cancer related to radon exposure. That's how much "a little longer" could hurt.
Radon Mitigation is the Simple and Affordable Way to Prevent Lung Cancer
Apart from quitting smoking (which you should probably do if you haven't already), installing a radon mitigation system in your home is one of the most affordable ways to reduce your family's risk of lung cancer.
Your radon testing report from Lifetime Radon Solutions will include our recommendations for effective radon abatement, based on your home. Our process is simple and designed to cause minimal disruption to your everyday life.
First, our radon technicians examine the interior and exterior of your home to determine the most effective placement and configuration for our radon mitigation system.
Next, we'll identify whether or not your sump pump is fit for the radon mitigation process. If you don't have a sump pump, or need a replacement, we'll do it on the spot.
After your sump pump has been inspected, radon channels are drilled to concentrate and divert the Rn gas into the mitigation system.
Finally, we vent the gas safely into the atmosphere and clean up our work areas, leaving your home exactly as we found it, except safer for you and your family.
The entire installation process can be done in as little as a couple hours.
Radon Gas Accumulates in Walls and Crawlspaces
Atomically speaking, radon is one of the densest substances which can remain a gas in the atmosphere. Crawlspaces make an ideal spot for radon to gather. Lifetime Radon Solutions will seal your crawlspace and vent it into the proper mitigation system.
The Radon Mitigation System Explained
Radon mitigation systems are based on sub-slab depressurization. Normally, the air pressure inside a house causes gases from the soil under your house to be sucked up into your house—not just through cracks, but through the tiny pores in the cement slab itself. Radon mitigation systems minimize this by instead sucking those gases up through a PVC pipe that exhausts them into the atmosphere. This reduces air pressure below the floor, which causes air in the basement to flow downward rather than upward.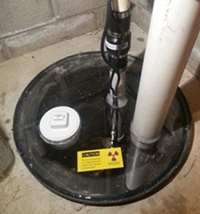 The key to venting radon out of a home is the PVC pipe, which is put in the ground where your sump pump is installed. The PVC pipe extends below the concrete slab of your basement floor. Above ground, the piping is routed up either through the inside of walls in your house (only possible with new construction) or to the nearest outside wall, where it runs up along the exterior to your roof line, where it is exhausted to the atmosphere. If you do not already have a sump pump in your home, we can install one. If necessary, we can also drill into your concrete slab floor to install the PVC piping.
To keep soil gases moving through the PVC pipe and out into the open air, a small fan is installed about halfway up the piping, on the exterior of your house (or sometimes in the attic or garage). This is to ensure constant suction of the gases out of the soil under your house. The fans are contained within a bulbous PVC housing, and because they are situated outside the home (or in an attic or garage), the slight whirring sound poses no risk of becoming a nuisance to homeowners.
Follow-Up Radon Testing Ensures Your Mitigation System is Working Properly
Once our technician has finished installing your new radon mitigation system, Lifetime Radon Solutions will schedule a follow-up test to make sure radon levels in your home are now below the EPA action level of 4.0 pCi/L. While it is impossible to guarantee the exact amount radon levels will be reduced to, we can tell you that all our customers have been extremely pleased with the results. Often, the reduction in radon levels is astonishing.
Radon Mitigation Systems Improve Air Quality in Ways You Can Smell
Since radon itself is colorless and odorless, you won't perceive a change in your home's radon levels without a followup test. However, many people who have had radon mitigation systems installed by Lifetime Radon Solutions have told us there is a noticeable improvement in their home's air quality.
This beneficial side effect comes from the vacuum-suction process. In addition to Rn gas, the radon mitigation system will draw as much as a gallon of moisture from under your house every two hours, resulting in a dryer basement that gives bacteria less resources to grow and develop. Allergy sufferers will breathe a little easier, and you'll notice that musty smell may be gone from your basement. Because there's less moisture getting into your home, you might also find your dehumidifier isn't working as hard as it used to.
Are you Looking for a Radon Mitigation and Testing Specialist in Wisconsin?
We are Milwaukee's leading radon testing and mitigation service provider. There's no reason to live one more day with high levels of cancer-causing radon gas in your home. Call Lifetime Radon Solutions today!