Custom Radon System Installation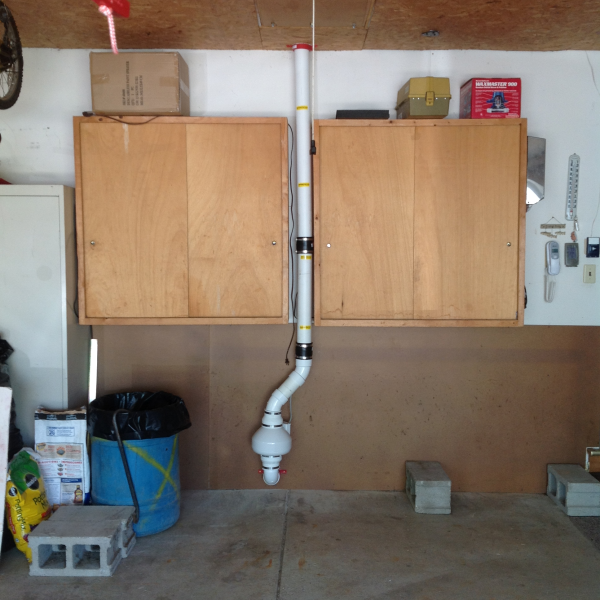 Cottage Grove WI Radon Mitigation System Installation
Lifetime Radon Solutions recently completed a radon system installation in Cottage Grove located in Dane county, just south of Sun Prairie, WI.
Custom Radon Mitigation System Design
At Lifetime Radon Solutions, our certified radon technicians install each radon system as a custom solutions designed for each unique home. Every home is different and even though the concept of how a radon system functions is universal, the way the system is run through a home may not be.
Installing a Radon System Through an Attached Garage
This particular Cottage Grove home had some nice, useful cabinets inside their attached garage. The home owner definitely did not prefer to remove their cabinets to make room for the new radon system. So, our expert radon technician designed the system to run directly (and perfectly) in between the two garage cabinets!
Not only did the radon system reduce this Cottage Grove home owners' radon levels, it didn't negatively impact their usable space!