West Allis Radon Mitigation Installation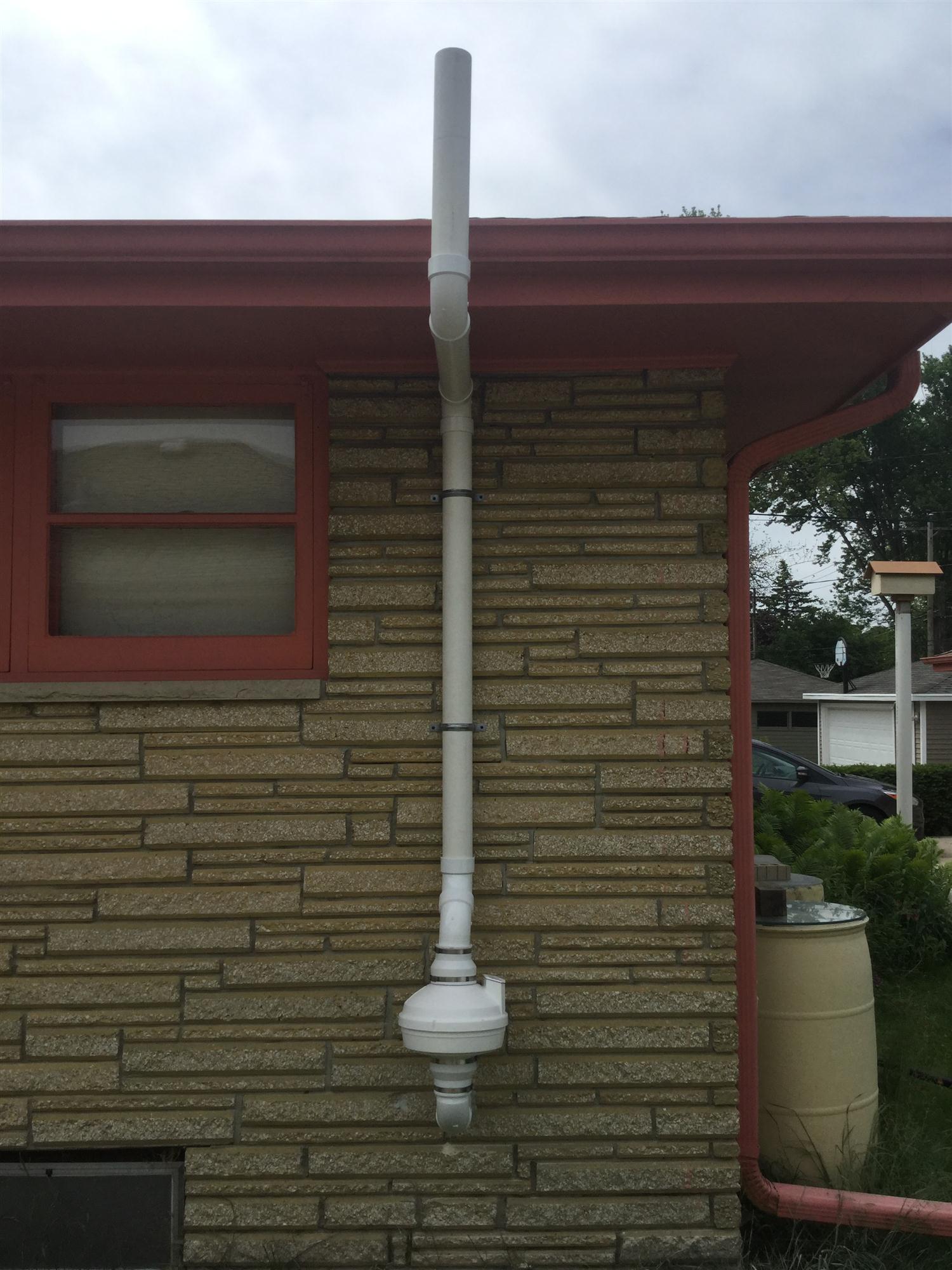 Radon Testing and Mitigation for West Allis Homeowner
Like all of the greater Milwaukee area, homes in West Allis often exceed the EPA recommended action level of 4 pCi/L of radon when tested. After years of wondering, this homeowner finally had his house tested. The results showed unusually high levels of radon. With plans to remodel an area of the basement for a family room, he wisely decided to have a radon mitigation system installed.
As the photo shows, the PVC exhaust pipe exits the house at a rear corner, then exhausts above the roofline. The bulbous white blob you see near where the pipe exits the house is the housing for the exhaust fan. The fan inside is constantly running to ensure radon gas from beneath the home is being sucked up and out through the exhaust venting. You can hear the fan running when you're standing within a couple of feet of it, but from inside the home it's not noticeable at all.
Have you had your home tested for radon?
If you have never had a radon test performed on your home, it's worth considering—especially if you spend a lot of time in the basement or have bedrooms there. Radon enters houses through the foundation and is most concentrated on the lowest level of the home. A radon test is not expensive and requires only that you keep your home as sealed up as possible for 48 hours. Our technicians only need to get into your home to place the radon testing monitors and then to pick them up 48 hours later.