Waukesha Radon Mitigation Install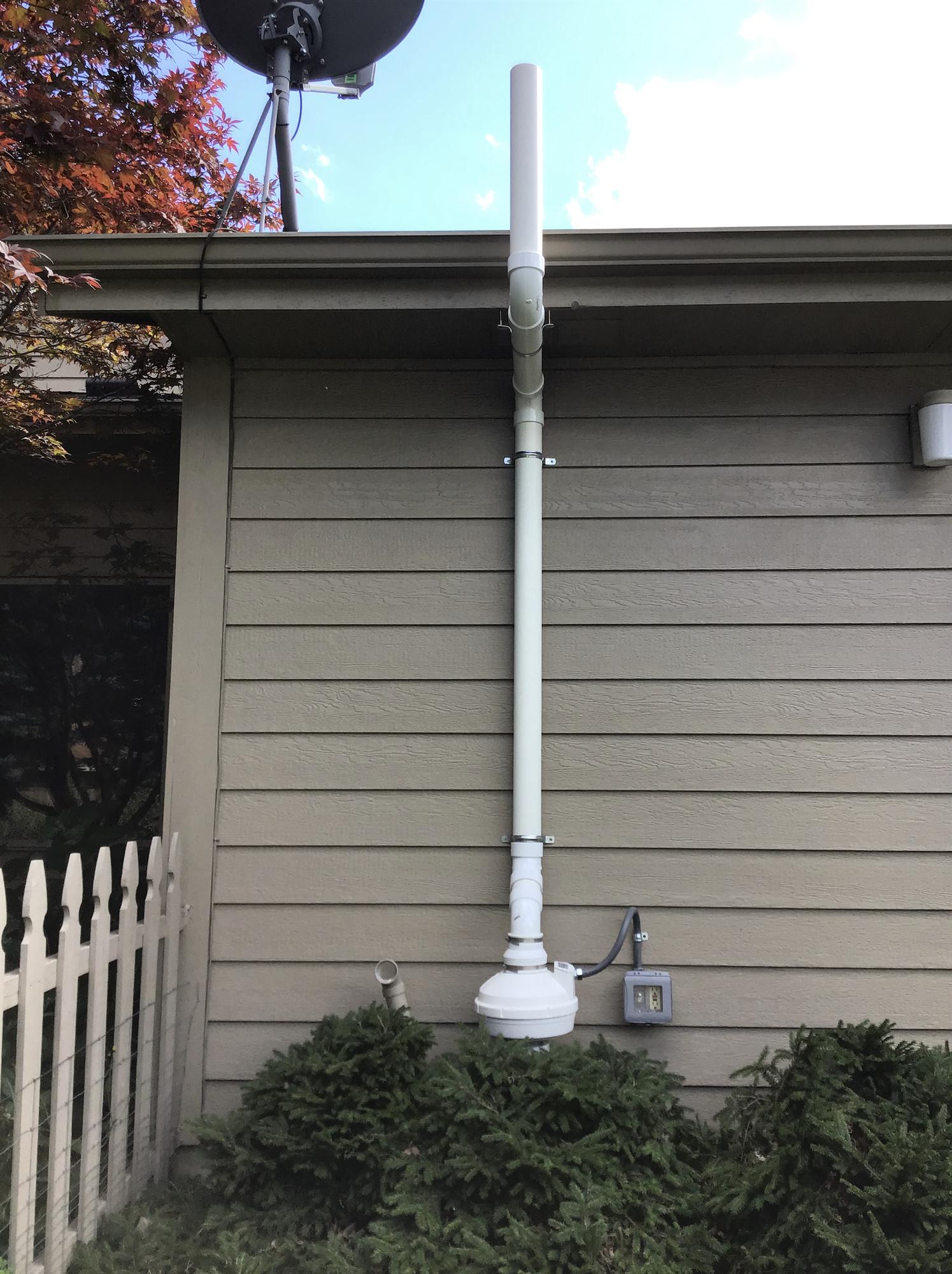 Waukesha Radon Mitigation Experts Installed Effective System
The Waukesha resident wanted a radon mitigation system in his new home. He made the outstanding decision to contact the Waukesha radon mitigation technicians from Lifetime Radon Solutions. Our skilled radon specialists worked out a convenient work schedule with the contractor. The new radon system was quickly and efficiently installed. This photo shows the effective venting system to safely vent Rn gas. The new system will protect the family against the harmful effects of radon gas which could otherwise exceed the EPA action level.
Waukesha Radon Mitigation Is Quick, Convenient And Affordable
The expert Waukesha radon mitigation specialists provided a firm quote in advance and an accurate work schedule. Installation took only a few hours and was scheduled at the contractor's convenience so work on the new house could be completed on time. Once the home was finished, our radon experts revisited the home for a follow-up test to make sure the system was working effectively. Both the contractor and the new homeowner were impressed with the professionalism, promptness and craftsmanship of Waukesha radon mitigation experts. Our technicians are widely experienced and know how to handle even most complex installation challenges. Their fine work will make the new home safer for the happy Waukesha owners of this beautiful new home. For an excellent and affordable Waukesha radon mitigation system, contact the radon mitigation technicians at Lifetime Radon Solutions.