Radon Mitigation Richfield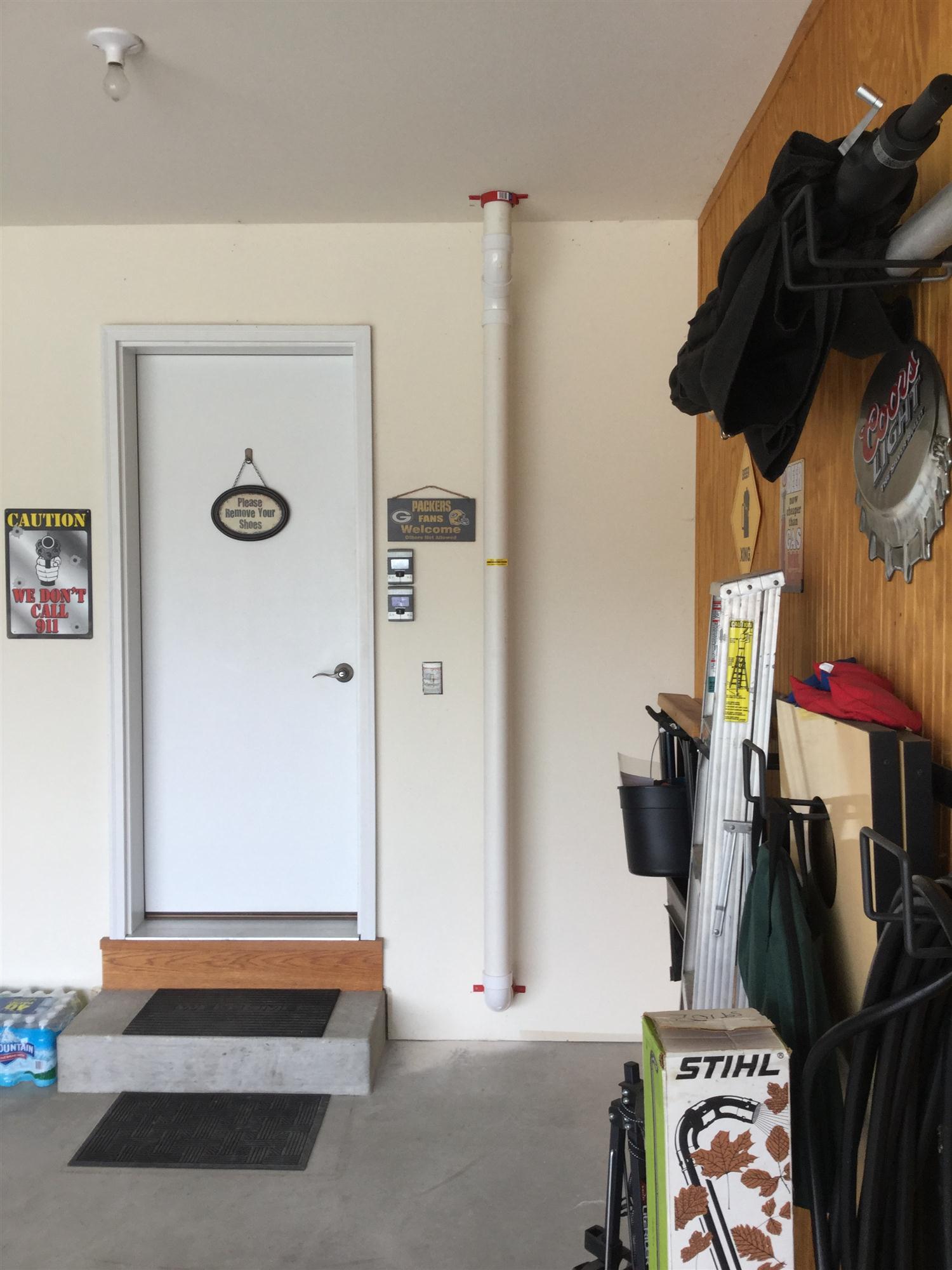 Richfield Radon Mitigation Installation Experts Provide Protection
The garage proved to be the best way to route the radon mitigation system at this beautiful Richfield home. The experts at Lifetime Radon Solutions were able to divert the rising radon gas from under the slab of the home with excellent results. The homeowner wanted an aesthetically pleasing option while also providing maximum depressurization under the home. When a radon mitigation system is routed through the garage, the radon fan will tend to last longer, the system is not as visible from the exterior, and the customer may even save money on having to bring out an electrician to wire the system as many homes have existing outlets in the garage.
Richfield Radon Mitigation Provides Lung Safety at a Low Cost
Our technicians inspected the home for possible routing options and then began the mitigation process. The sump crock was sealed down air tight, and the piping was started directly out of the drain-tile from underneath the home. Once routed into the garage, the piping continued up the garage wall, through the attic, and vented out above the roof. The total price for this high quality radon mitigation system was under $1000!
Richfield radon mitigation specialists design high quality radon mitigation systems at a fair rate.