Racine Radon Mitigation System Installation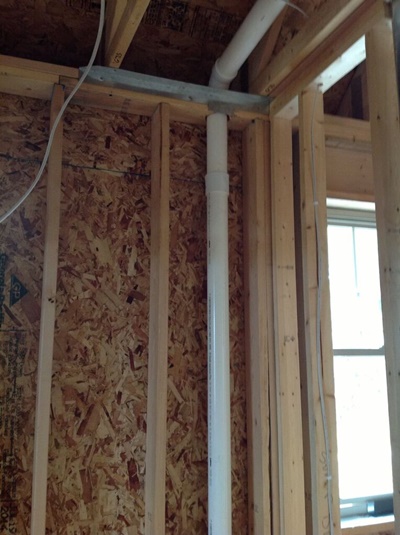 Racine Radon Mitigation System Installation
Here's a great example of how putting in a radon mitigation system while the home is being built makes it possible to avoid exterior routing of the PVC pipe. The builder of this Racine home knew the area has notoriously high radon levels and wanted to take a preemptive step by installing a mitigation system before the house was finished.
In this case, we were able to easily install the tubing in between wall studs and up into the attic area where it runs to a vent pipe on the center of the roofline. The space between the 2 x 4 wall studs you see here will be filled with insulation, then drywall will cover the entire wall. The benefit, of course, is that all the tubing is concealed within the wall of the house, rather than running up the outside of the house.
Radon Mitigation Increasingly A Factor In Racine Real Estate Transactions
As awareness of radon grows, homeowners and builders in the Racine area have become increasingly insistent on testing for radon levels and taking action when those levels register above the EPA recommended level for mitigation (4 pCi/L). Particularly in real estate transactions, almost no one today is willing to buy a home without first having a radon test done.
Although based in the Milwaukee area, Lifetime Radon Solutions routinely travels to Racine and other areas of Racine County for both radon testing and mitigation system installation. We work with real estate agents throughout the area, as well as homeowners and businesses. Whether you're looking to buy or sell, or are just concerned about your current home, our licensed radon testing and mitigation specialists are here to help.