New Berlin Radon Removal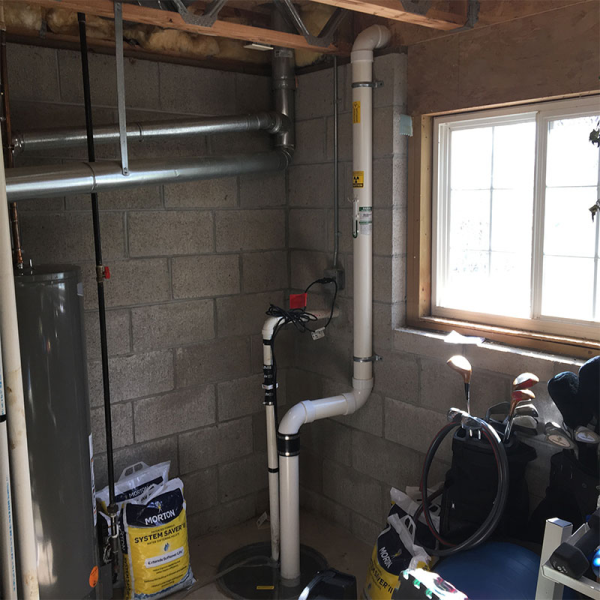 New Berlin Radon Mitigation Experts Solved Radon Problem
Since his house was an older building in a well-established New Berlin neighborhood, the owner assumed there was no problem with radon. His wife asked him to check it out so he contacted the New Berlin radon mitigation experts from Lifetime Radon Solutions. He fully expected his house to be fine and was shocked when tests showed radon gas at a dangerous level. Our skilled radon mitigation specialists provided a firm and fair quote in advance along with a work schedule which would cause the least inconvenience for the family. It was quickly approved and our workers came back on schedule to do the installation.
New Berlin Radon Experts Were Fast, Effective and Affordable
The first step was a full inspection of the house – both inside and outside – to find the most effective place for the radon mitigation system. Once the best location was determined, the mitigation system was installed so the radioactive Rn gas could be safely channeled into the mitigation system. Then they put in venting to expel the gas safely into the atmosphere. When finished, our radon mitigation installers thoroughly cleaned the area, leaving it clean just as it was when they arrived. The entire project took only two hours. The result is exactly what the homeowner wanted -- a safer home for many years to come. The family is fully protected from lung cancer caused by radioactive radon. For prompt, professional and affordable radon mitigation, contact the New Berlin radon mitigation specialists at Lifetime Radon Solutions.