Milwaukee Sump Crock Radon System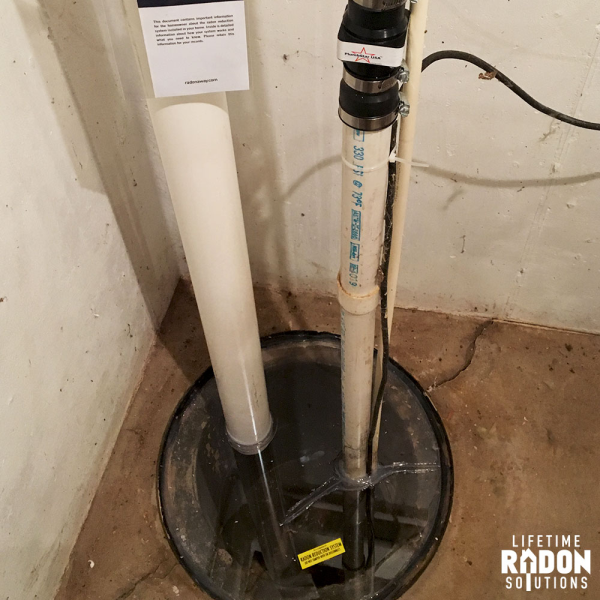 Installing a Radon System into the Sump Crock in Milwaukee
This is an efficient way to run a radon system. There is however, a misconception Lifetime Radon Solutions would like to debunk. The misconception is that a radon system must only run from the sump crock. This is not the case. A radon system can definitely run from a home's sump crock, however it is definitely not the only place a radon system can be installed.
Where to Install a Radon System?
If the sump crock is not an ideal location to run a radon system due to its location in your home, Lifetime Radon Solutions can tap into the home's drain tile. Drain tile typically runs around the perimeter of a home and drains into the sump crock. More often than not, the sump crock is typically located in the front of the home. Lifetime Radon Solutions takes ever measure to conceal the radon system from the exterior of the home. Sadly, radon systems are not the most appealing addition to your homes curb appeal and Lifetime Radon Solutions would never run a system from a sump crock if it leads out to the front of your home.
By tapping into the drain tile, Lifetime Radon Solutions can get the same effectiveness as running a radon system from the sump crock. This opens up more options for where the system can be installed to avoid tarnishing a home's curb appeal.
In this Milwaukee home, Lifetime Radon Solutions was able to run the system from the home owner's sump crock without impeding their curb appeal. The system was run out the back side of the home where it wasn't visible from the street or their backyard entertainment area!