Milwaukee Radon Mitigation Install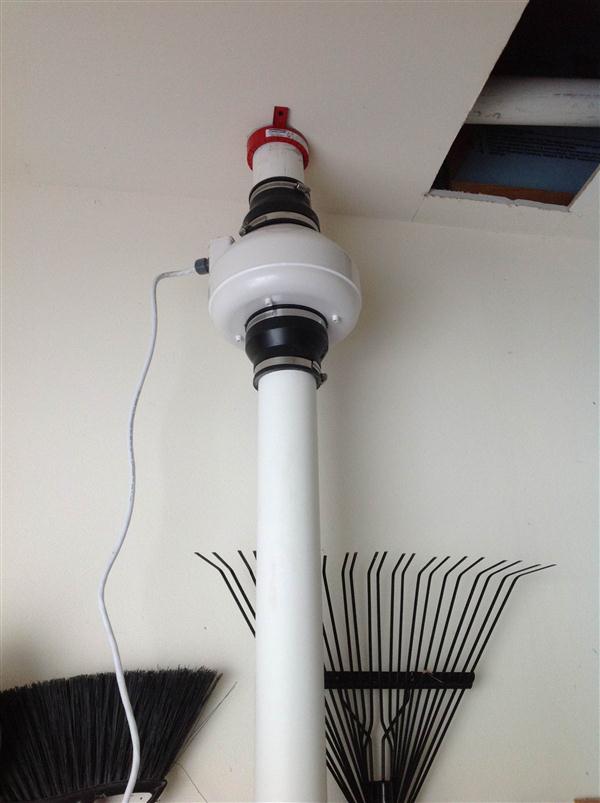 Milwaukee Radon Mitigation Technicians Installed Excellent System
The homeowner had his Milwaukee home tested for radon and was shocked with the results. He made the wise decision to contact the Milwaukee radon mitigation experts at Lifetime Radon Solutions. The first thing he wanted was another test to confirm the results. After our experts confirmed the findings, they explained our radon mitigation services and then provided a firm quote in advance along with a suggested work schedule which would cause the least inconvenience for the home's owner. Upon approval, our Milwaukee radon specialists conducted a thorough inspection of the home, both inside and outside. The goal was to determine the best location and configuration of the new radon mitigation system.
Installation By Milwaukee Radon Mitigation Experts Was Quick and Easy
Radon mitigation is serious and much-needed, but it doesn't have to be expensive or complicated. This installation was relatively straightforward even though this was an older home in an established neighborhood. The mitigation system was carefully installed with the Rn gas being safely channeled into the radon mitigation system, and then safely vented into the atmosphere. Our radon mitigation installers did a thorough clean up of the area, leaving it just as clean as when they arrived. The entire project was completed in just a couple of hours. The result will be a safer home for many years to come, protecting the family from risk of lung cancer from radioactive radon. For prompt, professional and cost-conscious radon mitigation services, contact the specialists at Lifetime Radon Solutions.