Is Radon A Hoax?
From Waukesha to Walworth County, Wisconsinites Wonder If Radon Is For Real.
If you spend 10 minutes on the internet looking into radon testing, you're bound to come across stories claiming any concern over radon gas is without merit because it's all a big hoax. To that we say: Proceed at your own risk.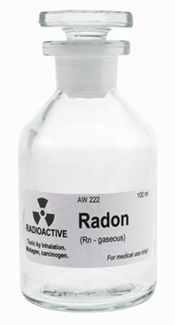 The fact is, radon is a radioactive gas. We know it seeps out of the ground from uranium deposits in the soil. We know radon levels inside homes are higher than radon levels outdoors. And we know elevated radiation levels are bad for humans. None of this is disputed—not even by those who claim there's nothing to worry about with radon.
Nothing to Worry About? Tell It To These Lung Cancer Patients.
In 2003, a young Milwaukee woman named Elizabeth Hoffman went to her doctor with breathing problems. Long story short: a CT scan showed she had stage 3 lung cancer. Her doctor was baffled. She had never smoked or lived with smokers. When he asked if her home had ever been tested for radon, she got to wondering.
Like many, Elizabeth had heard about radon, and even considered getting a radon test done at various times. But there was always something else that had to get done first. Now, she had to know. So, in between trips to the doctor, Elizabeth scheduled a radon test. The result: more than twice the level at which the EPA recommends mediation. She and her husband immediately arranged to get a radon mitigation system installed in their Milwaukee house.

You can argue it was just coincidence if you want, but when you look into all the stories of people who have come down with lung cancer after having no other identifiable risks in their life other than a house with high radon levels, it seems pretty obvious there's a connection.
Elizabeth fought the good fight for the next 10 years, and along the way she became president of a group dedicated to increasing awareness of radon—CanSAR (Cancer Survivors Against Radon). Today, the group is still active in their efforts and, unfortunately, still growing their ranks. Sadly, Elizabeth is no longer with them. She passed away in 2013.
While naysayers pooh-pooh radon as a hoax and tell you there's no real proof anyone who lives in a home with high radon levels will get lung cancer, we simply ask: Why risk it?
Seriously, why would you take a chance with the health and well-being of your family when there's something you can do to virtually eliminate this potential risk? Especially when it's not even particularly expensive.
Many Areas of Southeast Wisconsin At Risk For High Radon Levels
According to test results obtained over the years by the EPA, much of southeast Wisconsin has radon levels well above the 4 pCi/L level identified as the level at which radon mitigation should be implemented.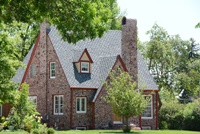 Some of the highest radon levels in the state are in central Wisconsin and in a North-South line from Winnebago County through Fond du Lac and Dodge Counties. Large areas of south Milwaukee and a wide swath from Washington County down into Waukesha County is also known for high radon levels.
But radon is a tricky thing. You can't look at a map of radon levels and think your home is safe just because it's in an area known to have lower radon levels. Radon levels vary from neighborhood to neighborhood, and even house to house. A home with radon levels of 2 pCi/L can be right next to one with 8 pCi/L. The only way to know how much is in your home is have a radon test done.
Affordable and Accurate Radon Testing Throughout Southeast Wisconsin
At Lifetime Radon Solutions, we are committed to affordable and accurate radon testing. We use some of the most advanced test equipment available and conduct the test over a 48-hour period. While it is true a year-long test will more accurately show the periodic fluctuations in radon levels and give you more precise assessment of radon in your home, we have yet to find anyone with the time or the budget for a year-long radon test.
After the 48-hour test period, we'll get the results to you quickly, along with an explanation of what's in the data. If your home needs radon mitigation, we'll discuss how the work would be done and the results we can achieve. You can see samples of radon mitigation systems we've installed throughout southeast Wisconsin in our radon mitigation gallery.
Contact our Milwaukee radon testing and mitigation specialists for more information or to schedule a radon rest at your home.