Radon Mitigation: The Home Improvement Project That Pays Off Now And When You Sell Your Home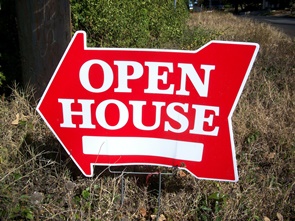 When it comes to home improvement projects, kitchen and bathroom remodels usually get all the attention. But having a radon mitigation system installed is one project Wisconsin homeowners should seriously consider. It's not nearly as glamorous, and you probably won't invite your neighbors over to show them the work, but it could very well save your life.
According to data collected by the EPA, Wisconsin has some of the highest radon levels in the country. As you can see from the map here, larges areas of central and southeastern Wisconsin consistently test at the highest levels for radon (Zone 5). With radon exposure cited as the second leading of cause of lung cancer—second only to smoking—there is ample reason for concern.
Fact is, having a radon mitigation system installed is almost a given with most new construction. Modern homes are so airtight, radon levels can accumulate to dangerously high levels—especially over the long winter months.
Do You Really Need A Radon Mitigation System?
The only way to know whether radon levels in your home are high enough to consider having a radon mitigation system installed is to have a test done. The EPA recommends radon mitigation if testing shows radon levels of 4 pCi/L (picocuries per liter) or more. If you have a neighbor who had a radon test done, you cannot assume your home will have similar radon levels. There can be a significant difference in radon levels even in homes sitting right next door to each other.
The Time To Have Your Home Tested For Radon Isn't When You're Ready To Sell, It's When You're Actually Living In It.
As awareness of radon grows, home buyers are increasingly including a radon test as a contingency in their offer to purchase. Homeowners looking to sell are understandably reluctant to have a radon test done because if it comes back high, they'll be asked to pay for having a radon mitigation system installed. If they choose not to have a mitigation system installed, not only does the buyer usually walk away, but the owner is required to disclose the results of the test to future potential buyers. Obviously, this is going to make it harder to sell the house.
Since it is virtually inevitable that a buyer will request a radon test, it's a good idea for anyone considering selling a home in the near future to go ahead and have a radon test done before even listing the home. If the test shows high radon levels, you can get a mitigation system installed and not have the sale of your home held up.
The real benefit of having a radon test and, if necessary, radon mitigation before you put your house up for sale is to keep yourself and your family safe from radon gas. Too often, people live in a house for 10 or 20 years without any idea what the radon levels are. Then, when they go to sell the house, they have a radon test done and realize they've been living with ridiculously high radon levels. They'll spend thousands of dollars renovating a basement into a high-tech TV room, or adding a basement level bedroom, but don't even think about testing for radon—which, incidentally, is highest at the basement level. It just makes no sense.
If you plan on staying in your home for more than a year, why not get a radon test done? At least know what you're living with. If the results are disturbingly high, by all means have a mitigation system installed. The cost of the installation is far less than the cost of treating lung cancer, and the peace-of-mind is priceless.
Professional, Affordable Radon Testing and Mitigation Throughout Southeast Wisconsin
Lifetime Radon Solutions provides radon testing and mitigation system installation throughout the southeast Wisconsin region. Testing takes only two days and requires nothing on your part besides keeping your windows closed and exhaust fans off. You can enter and exit your house as you normally do. A radon test technician will place a radon monitor on the lowest level of your house, then pick it up after 48 hours. In most cases, we provide the results of your test on the day we pick up our testing monitors.
Contact Lifetime Radon Solutions now for pricing and scheduling of your radon test.