Wisconsin Radon Mitigation Technicians Protecting Your Family
Radon Testing and VOC Mitigation Experts in Milwaukee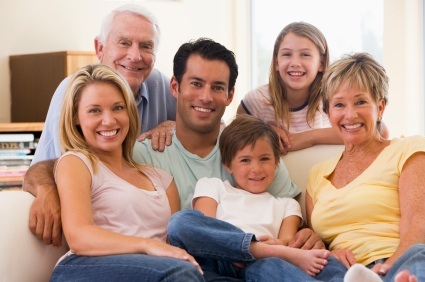 The best way to protect your family from lung cancer is to quit smoking. The second best way is by calling Lifetime Radon Solutions. After a simple radon test we determine if your home is one of the estimated 10% to 20% of Southeastern Wisconsin households at risk for elevated levels of radioactive radon gas.
Our radon mitigation technicians have years of experience designing and installing radon mitigation systems throughout Southeastern Wisconsin. Spend a few minutes getting to know our friendly staff before giving Lifetime Radon Solutions a call.
We respect your home and we respect your time. Lifetime Radon Solutions technicians always arrive on time. You'll barely notice us while we're testing or installing your radon mitigation system, and we always clean up after ourselves when we're done.
If you have a problem with mold and mildew in your basement or unpleasant odors in your home, we also specialize in VOC mitigation systems to help you breathe easy.
Talk to Lifetime Radon Solutions today to schedule your test with the Wisconsin radon mitigation experts.
Scott

Scott is the President and co-owner of Lifetime Radon Solutions with his wife, Jennifer. He founded the company in 1998 after discovering his family was living in a home with high levels of radon. Scott is very passionate about what he does. His favorite part of the job is helping people live healthier lives in their homes. Scott is certified in radon mitigation, testing and vapor intrusion in single- and multi-family homes, schools, and businesses.

In his free time, Scott is an avid hunter and fisherman and spends as much time as he can with his wife and children.

Jennifer

Jennifer is the co-owner and office manager of Lifetime Radon Solutions. Jennifer is Scott's wife, and she makes sure everything keeps running smoothly. Jennifer is no stranger to the field, she's also a certified radon testing specialist. When she can get away from the office, Jennifer enjoys hunting, fishing and getting some quality time with her family.

Mark

Mark is our lead radon technician. He has a background in construction and is very well-versed with mitigation.

He lives in Delafield with his family and has two dogs and a cat. When he is not hard at work, he enjoys spending time at his cottage up in Marinette county fishing and pontooning.

Sandy

Sandy is the office administrator of Lifetime Radon Solutions. She, like Jennifer, ensures the office and general company operations are running smoothly and efficiently. Her customer relations and organizational skills provide clients the best service from start to finish. In her spare time she enjoys reading, cooking, scrapbooking and relaxing with her son and husband in northern Wisconsin.
Justin

Justin is willing to take on any challenge. He is very hands-on and personable.

Justin was born and raised in the Lake Country area and currently lives in Hartland with his wife and dog. In his free time he likes camping, grilling, car shows and being outdoors.

Sean

Sean is one of our Radon Technicians. He is hard working, get it done kind of guy. He loves riding his Harley.

When he's not working or riding, he enjoys spending time with his daughter.

Brian


Brian is our Client Relations Director. His background is in entrepreneurship, sales and marketing. Before his professional career, Brian studied finance and played football at Hillsdale College in Michigan. Brian was attracted to the radon industry because he felt it was a great way to help individuals and their families.



In his free time, Brian enjoys traveling, hiking, fishing, mountain biking and working on his side businesses. Brian resides in Wauwatosa with his wife Rebekah and two daughters Anabella and Maia.

Alex

Alex is our Shop Assistant and newest team member! He is a local resident and lives with his Girlfriend and Puggle dog.

When he is not in our shop or out picking up tests, you may find him riding motorcycles, working out or serving time in the Marine Reserves. Alex is also a prospective Radon Technician.

We are excited about the value he brings to our team!
Gabe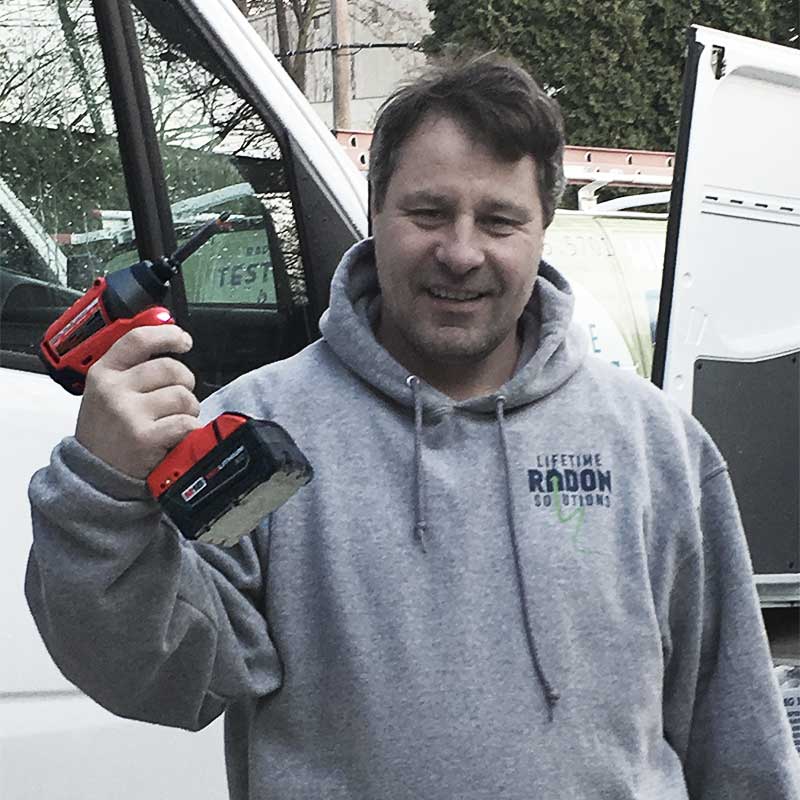 Gabe is the newest member of the Lifetime Radon crew, although he isn't new to the industry.
Gabe has direct experience installing radon systems in a different state and also carries with him a wide range of experience across the trades from over the years.
Now living in Pewaukee, Gabe is happy to be settled down in Wisconsin. In his free time he enjoys spending time with his family and cooking Hungarian meals. He is extremely personable, respectful and prideful. Anyone and everyone enjoys conversing with him as he does with them.