Wisconsin Radon Mitigation Technicians Protecting Your Family
Radon Testing and VOC Mitigation Experts in Milwaukee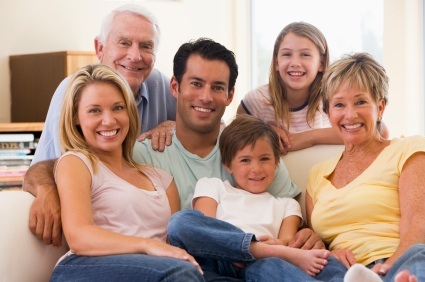 The best way to protect your family from lung cancer is to quit smoking. The second best way is by calling Lifetime Radon Solutions. After a simple radon test we determine if your home is one of the estimated 10% to 20% of Southeastern Wisconsin households at risk for elevated levels of radioactive radon gas.
Our radon mitigation technicians have years of experience designing and installing radon mitigation systems throughout Southeastern Wisconsin. Spend a few minutes getting to know our friendly staff before giving Lifetime Radon Solutions a call.
We respect your home and we respect your time. Lifetime Radon Solutions technicians always arrive on time. You'll barely notice us while we're testing or installing your radon mitigation system, and we always clean up after ourselves when we're done.
If you have a problem with mold and mildew in your basement or unpleasant odors in your home, we also specialize in VOC mitigation systems to help you breathe easy.
Talk to Lifetime Radon Solutions today to schedule your test with the Wisconsin radon mitigation experts.
Scott


Scott is the President and co-owner of Lifetime Radon Solutions with his wife, Jennifer. He founded the company in 1998 after discovering his family was living in a home with high levels of radon. Although he doesn't spend much time in the field anymore, Scott is very passionate about what he does and it reflects on his growing team.

In his free time, Scott is an avid hunter and fisherman; he enjoys going up north, going to the range and spending time with his family. He also is very involved with his church and actively participates in annual mission trips to Guatemala.

Jennifer


Jennifer is the CFO and co-owner of Lifetime Radon Solutions. Jennifer is Scott's wife, and she not only oversees all the finances and billing, but she also answers the phones and does customer service. Jennifer is very knowledgeable about field operations from the days she used to run side-by-side with Scott!

When she can get away from the office, Jennifer enjoys working out, hunting, fishing and getting some quality time with her family. She also enjoys vacationing with her husband (Scott) in Florida and participating in annual mission trips to Guatemala through their church.

Brian


Brian is our Client Relations Director. His background is in entrepreneurship, sales, and marketing. Before his professional career, Brian studied finance and played football at Hillsdale College in Michigan. Brian was attracted to the radon industry because he felt it was a great way to help individuals and their families.

In his free time, Brian enjoys traveling, hiking, fishing, mountain biking and working on his side businesses. Brian resides in Wauwatosa with his wife and two daughters.

Sandy




Sandy is the Office Administrator of Lifetime Radon Solutions. Her background is in Education, which makes her highly organized and great with people. She is a main contact with the customers over the phone, and ensures general company operations are running smoothly and efficiently behind the scenes.

Sandy lives in Germantown with her husband and two children. They enjoy spending a lot of time outside together- grilling, having bon fires, hiking, etc- and strive to go up north or to the family farm as much as possible!
Mark

Mark is our Lead Radon Technician. He has a background in construction and is very well-versed with mitigation. Mark masters installations that are more unique and challenging and also does a lot of our in-person estimates to get customers the most accurate bid.

Mark lives in Delafield with his family and has two dogs and a cat. When he is not hard at work, he enjoys spending time at his cottage up in Marinette county fishing and pontooning.

Sean

Our technician Sean has been with Lifetime Radon since we started expanding and now runs our northern territory. His original interest in the field was actually in Home Inspection, but he discovered radon mitigation to be a better fit since he loves working with his hands. He is a hard-working, get-it-done kind of guy and always goes the extra mile for our customers.



Sean loves riding motorcycles when he gets the chance to! Otherwise in his free time he enjoys spending time with his daughter and fiance.

Gabe

Gabe is a seasoned Radon Technician and also has a wide-variety of other trade skills; before working in the radon world, he did painting, electrical work and dry-walling...he is handy for pretty much anything!

Gabe lives in Pewaukee with his wife and in his free time he enjoys cooking Hungarian meals. He is extremely personable, respectful and prideful. Anyone and everyone enjoys conversing with him as he does with them.

TJ

TJ is an upbeat and positive technician who loves what he does. His background is in construction, as he spent many years working for a local home builder. Therefore, he has a great mechanical aptitude and enjoys working with clients to design and build their system- he especially likes new construction.

TJ lives in West Allis and enjoys playing video games and frisbee golfing in his free time. He has a great attitude about living life and brings that to the job and his customers every day!
Richard



Richard found his way into the world of Radon through his experience helping to run a family handyman business. He therefore brings a unique variety of skills to our company and can tackle any situation thrown at him! He is ambitious, a team player and fantastic with customers.

Richard currently lives in St Francis and after work you may find him hitting up the gym, playing rec sports or practicing his Culinary Art skills that he acquired from MATC.

Jon



Jon is the Lifetime Radon Solutions official Driver for picking up and dropping off digital radon testing equipment. His warm demeanor and ability to communicate with customers professionally and politely is noticeable by anyone who interacts with him.

Jon is a retired carpenter and enjoys spending his time off with his family and going fishing, biking, camping and hiking. He lives in Hartford and loves to cook, watch TV and go out for Mexican food!

Andrew





Andrew went to school at UW Whitewater for Communications and Marketing and serves as our Sales/Marketing Assistant. He is awesome with customers and keeping us organized; he has brought a good vibe to our team from day 1. We are very thankful for all of Andrew's help in the office.

Andrew grew up, and currently lives, in Delafield...not far from our shop! After work he enjoys playing basketball, hanging out with friends and going to the movies.

TJ






Picture coming soon...






TJ is one of our newer technicians, but not new to the world of construction. TJ's mechanical aptitude stems from his background working for a local home builder. He is a fantastic addition to the radon mitiga