Neenah Radon Mitigation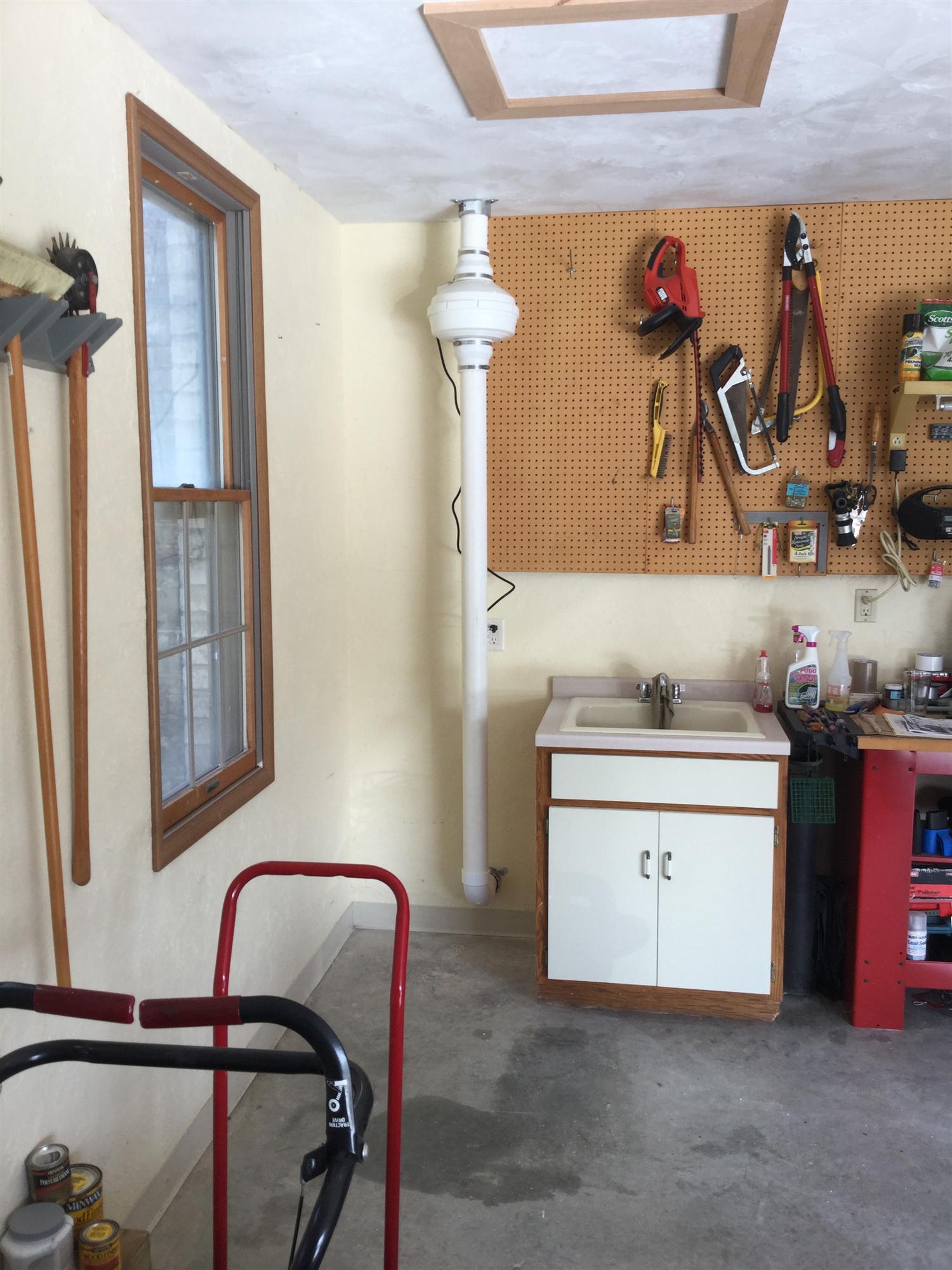 Garage Radon System Installed in Neenah WI
Garage radon systems provide a few great benefits over traditional exterior radon mitigation systems. When possible, most homeowners prefer this type of system.
Garage style radon mitigation systems can save the home owner money by using an existing outlet for the radon fan inside of the garage. Additionally, the curb appeal of the home will stay in tact as a garage system is not visible from the exterior of the property. Lastly, the radon fan life is typically extended by a few years when housed inside of a garage. With the brutal winters we get here in Wisconsin, there is definitely a benefit to having the main component of the radon system shielded by such elements.
Neenah Radon Mitigation Price
The price of a radon mitigation system is solely dependent on the construction of the home. For a garage system installation such as the one pictured, the price can range from $800-$1500. Contact us now for a free quote!