Brookfield Radon Abatement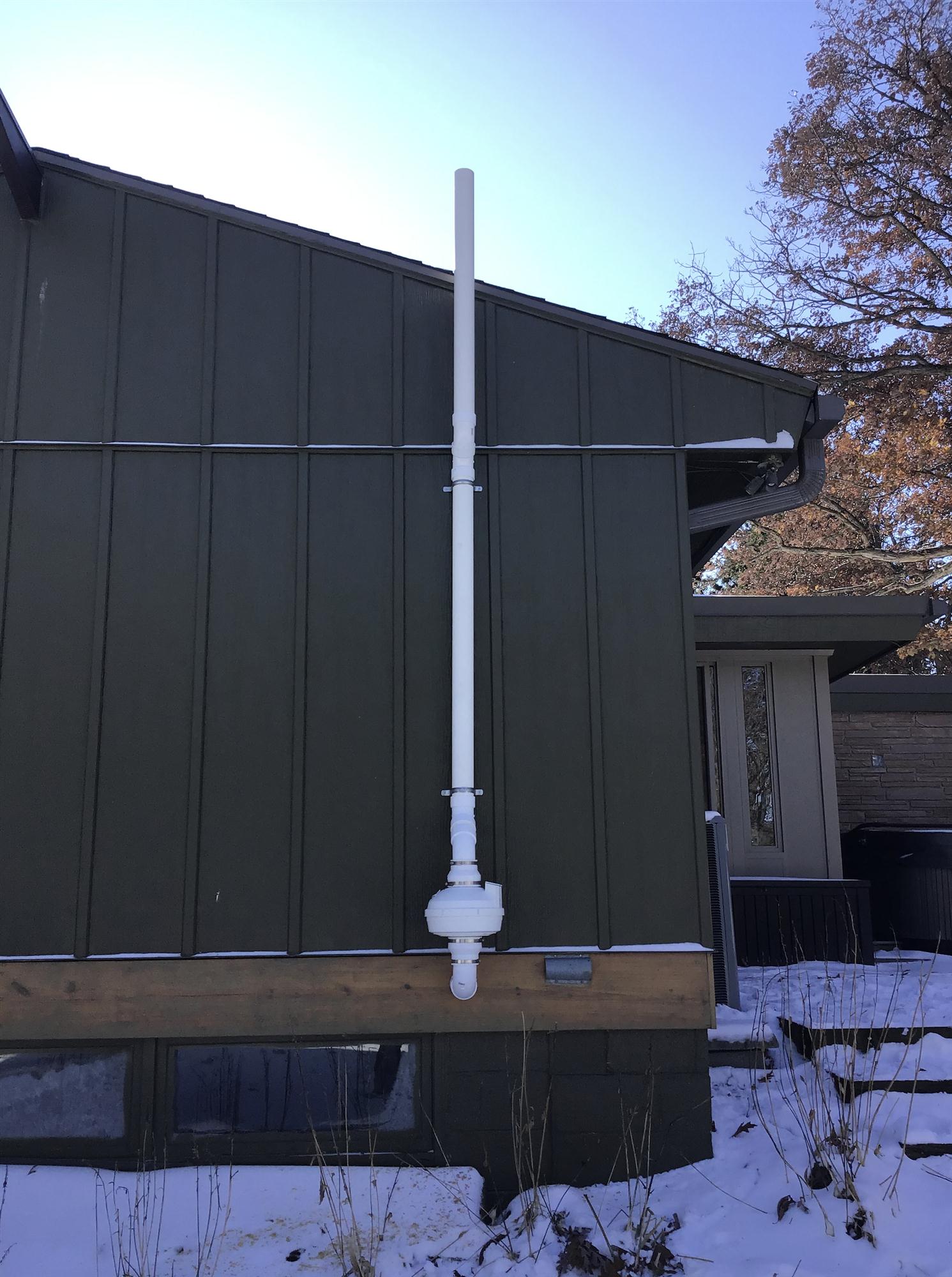 Brookfield WI Radon Abatement System Installation
Lifetime Radon Solutions recently installed a well crafted radon abatement system at a home in Brookfield WI.
Radon Mitigation System Design
Lifetime Radons certified radon technicians install each radon abatement system to fit the needs and construction of the home. All of our systems are custom built, so you can be sure that the radon system that you will have installed will be tailored to your needs.
Installing a Radon System on the Exterior of the Home
This particular home in Brookfield had a finished area in their basement which prohibited the installation of a garage style system. Per AARST and NRPP guidelines as well as EPA standards, the radon fan unit cannot be installed in the basement of a home. Additionally, the vent piping for a radon abatement system must vent 6-12" above the roofline. We installed this system on the least visible area of the home and the homeowners loved the results. Give us a call today for a free estimate!