Milwaukee Radon Testing and Mitigation
While there are many wonderful things to love about living in southeast Wisconsin, the high levels of radon in the area are definitely something to be concerned about. Sadly, many Wisconsinites have no idea they're living in homes with high radon levels until it's too late.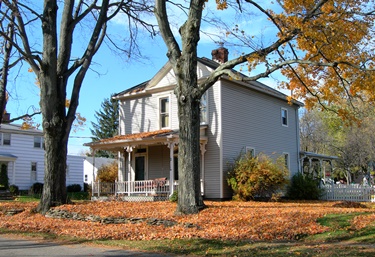 Studies have shown that the national average for radon in American homes is 1.3 pico curies per liter, while the average reading for homes in the Milwaukee area is 3.6 pCi/L. However, many areas have readings much higher. Oak Creek, for instance, has an average reading of 6.75 pCi/L, with Hales Corners coming in with an average of 6.57 pCi/L.
Although the EPA has cautioned that any home with a radon level above 4 pico curies per liter should have radon mitigation, the World Health Organization recommends mitigation on any home with a reading higher than 2.7 pCi/L. According to them, the risk of lung cancer rises 16% for every 2.7 pCi/L increase in radon exposure.
Radon Is The Second Leading Cause of Lung Cancer
Elizabeth was a vibrant, 37-year old Milwaukee woman. Happily married and working at a job she loved with the sandwich chain Cousin's Subs, life was good. Until she started having problems breathing and went to see a doctor.
After a CT scan, Elizabeth was given the bad news: lung cancer, stage 3. When her doctor learned she had never smoked or lived with smokers, he asked if she had ever had her home tested for radon. Like so many of us, she always meant to get the house tested, but it just kept getting put off. Suddenly realizing her house might have given her cancer, she had a test scheduled. When The results showed 8.6 picocuries per liter—more than twice the level at which the EPA recommends mediation—her heart sank.
Elizabeth and her husband had a radon mitigation system installed shortly after the test. Unfortunately, the damage had already been done. Over the next 10 years, Elizabeth fought off 3 recurrences of cancer and, as president of CanSAR (Cancer Survivors Against Radon), dedicated herself to educating others about the importance of radon testing. Sadly, she passed away in 2013.
If there's anything to be learned from this story, it's this: Don't put off having a radon test done on your home. The health of you and your family is too important. The cost of a test and a mitigation system, if necessary, is a pittance compared to the cost of being treated for lung cancer.
What's Involved In A Radon Mitigation Installation?
Our approach is based on sub-slab depressurization. Essentially, we use your sump pump's opening to the soil underneath your home as a way to channel radon gas up through a PVC tube to an opening just above your roofline, where it is expelled into the atmosphere.
What if you don't have a sump pump? No problem. We also install sump pumps! Not only will you derive the benefits of radon mitigation, but having a sump pump will also protect your home from flooding in the event of excess water buildup from snowmelt or rain. It's likely you will also notice a significant decrease in the humidity level in your basement, and there will be less chance of mold and mildew developing.
Step One: Schedule a Radon Test For Your Milwaukee Home Today!
It's easy. Just contact us using our online contact form and we'll get back to you as quickly as possible to arrange a day and a time to start your radon test. We are a BBB accredited business and maintain an A+ rating from them. We also belong to the National Radon Safety Board and the Wisconsin Association of Home Inspectors, so you're in good hands with us.